About us
PURVI CONSULTANCY SERVICES PRIVATE LIMITED
PURVI CONSULTANCY SERVICES PRIVATE LIMITED is located in Mysuru, India to serve all our clients in India and globally under its flagship brand TECBee®. We intend to provide business consulting, information technology and outsourcing services to our various clients as a way to help them handle the non-core aspects of their business.
We propose to be amongst the top TEN consulting companies in India by 2031.
Our team is qualified and competent, who have aligned with company's vision and committed in ensuring to achieve business heights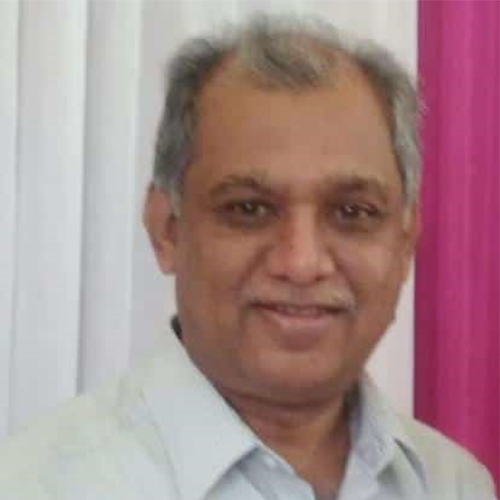 Shailendra Rao Nalige
Advisor
PROFESSIONAL
EXPERIENCE
A Serial Entrepreneur & Management professional with 33 years of experience in Business Unit Management in the following domains - a) Healthcare, b) Legal & Insurance, c) ICT based Services & E-Governance, d) Telecom, e) Computer Peripherals, and f) Education.
Undergone exhaustive training on Quality systems and ISO – 9000 standards, Data Security Standards
"Certified Lead Assessor – ISO 9000" – Certified by IRCA, United Kingdom.
Managed businesses which generated revenues of over $ 22 million over a 10 year period with high profitability achieved through process optimization & workflow automation, timely ramp up of manpower/productivity, winning client confidence to ramp up business volumes.
Responsible for rapid growth of the IT & IT Enabled Services
Business from US $ 0.15 million to US $ 3.5 million in the HEALTHCARE and LEGAL SERVICES domain within a period of 3 years.
Successfully lead the new business acquisition efforts to increase the client base from a Single client to Ten clients in Healthcare domain.
Coordinated the development of a powerful and highly configurable Workflow Automation Tool which was used across multiple projects ranging from Data Aggregation for Retail Sales Portals, Legal Documents Processing (LPO) to Digitization of Documents (400 million pages were digitized).
Driving the cost reduction efforts of a mass produced item resulting in US $ 1 million savings per year.
Responsible for Driving the Quality & Process Improvement initiatives resulting in the IT Services unit achieving ISO Certification and CMMI Level 3 Appraisal.
Co-founded two startups in Healthcare offering Medical device development and developing Healthcare Data platform offering services across multiple specialties'
Responsible for setting up of X-Ray film processors manufacturing facilities.
Part of a team that developed Disease Management Systems
for Diabetes Care, Telemedicine solution development and deployment across 250 locations in 38 districts of Bihar.
Responsible for development of Workflow application involving
acquisition, tracking, routing & monitoring of voice files from US Hospitals for remote processing and final delivery of reports.
Anoop Gupta is a qualified management accountant and holds degrees, CGMA, ACMA (powered by AICPA and CIMA). He is an associate member of ICAI. He has over 16 years of finance & corporate controller experience of various positions held in the Finance & Accounts function. He possesses great skills of evaluating new investment opportunities. His areas of specialization are financial & management accounting, financial risk management, financial planning, group reporting, process improvement, project management, and budgeting & forecasting. He is focused on developing and executing sustainable finance strategies for business. He has worked closely with senior leadership of different vertical businessmen.
He has over 11 years of experience of building & leading finance teams in a family-owned diversified business group with significant operating scale and complexity. He played the lead instrument role for a project called "Setting up the Centre of Excellence Office in India". Prior to joining the one of the largest business conglomerates of gulf, he began his career with global leaders in the cement manufacturing industry and gained strong analytical skills, especially in developing the dashboard, MIS formats, decision support systems, Profit and Cost analysis to manage costs and improve profitability and ROI.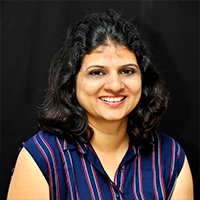 Ms. Gayathri MN is a qualified member of Institute of Company Secretaries of India (ICSI) with enriching 17 plus years of experience in Business Development, technology collaboration and Product promotions.
She has earlier held leadership positions at ICICI Prudential Life Insurance, MetLife Insurance, Samasta Microfinance and Snowman Logistics Limited.
She has won "Dr D Veerendra Hegde Pattabhisheka" award for securing 5th rank in her graduation (BBM) and she has also secured 2nd rank in her Masters (MBA).
She holds a valid Director Identification Number (DIN) and has successfully qualified the Online Proficiency Test for Independent Directors conducted by IICA under the aegis of Ministry of Corporate Affairs (MCA).
Ms. Gayathri MN is a qualified Company Secretary with post-graduation in Business Administration. In a career spanning 15 years, Ms. Gayathri MN has held numerous senior positions across various business segments of Insurance and Banking Industry.
Her expertise lies in advising the company in such compliance matters as conveying Board meetings, drafting minutes, ROC filings and RBI reporting. She has been involved in preparing Annual Reports, arranging Annual General Meetings for companies across India.
She is a highly acclaimed and accomplished executive with a 17-year track record of promoting substantial growth and profitability. A visionary and creative leader, she is known for significant improvements in management strategy, operational efficiency and business development. She is a strong believer in the principles of corporate governance. She has demonstrated an extraordinary ability to instill a common vision and inspire develop a dynamic management team based on trust and mutual respect. She is currently engaged in has worked for a number of corporations and multinational companies in diverse fields across India.
Manjunath N Bhat
Founder & Director
Manjunath N Bhat (Manju) is an ardent believer of niche services which involves service management, development, delivery with a penchant for exploring business opportunities that need scale and resources. With competence and passion for driving a strategic approach to business and inspiring people from diverse backgrounds to deliver tangible outcomes.
Manju holds a Master's Degree in Tourism Management & with 18+ years of experience, spear heads Sales & Marketing at TECBee™. Prior to this, Manju was working as Vertical Lead – Car Rental Operations at Bahwan Tourism LLC, Muscat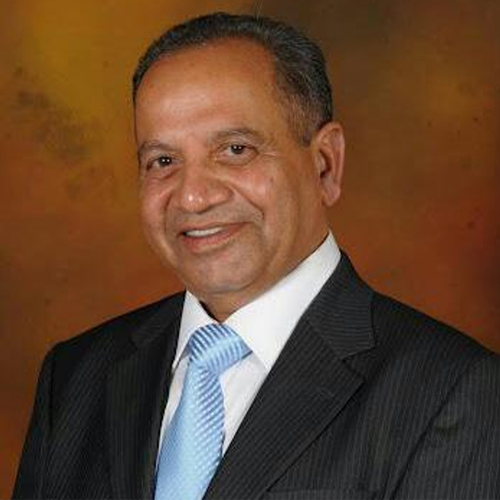 Rekha
Head Human Resources
Rekha holds a Post Graduate Diploma in Human Resource, Marketing Management and Business computing from University of Mysore. She brings a hands-on experience Human Resources Management, problem-solving, logical, written and verbal communication and interpersonal skills. An Ex Infoscion with 15+ years of experience in HR and Administration. Managed large delivery span up to 500-35000 employees for various Business verticals. Proactively have facilitated engagement conversation between the employees and the manager or mentors. In a gist, involved in various disciplines of HR functions like Performance Management, Employee Engagement, Business Partner roles and HR operations & Talent Acquisition.
Mission
We build a business structure that has committed, professional and highly dedicated employees to allow us attain our goals and objectives.
Vision
Offer high valued service to meet up with our clients' expectations but exceed them as well.
Focus
Our Philosophy is laser-like focus on The client's needs
TECBee® is a new age global Enterprise with a distinct vision of driving business value to enterprises through various solutions and services. Our Management Team comprises well experienced professionals in Finance & Accounts, Business Management, Staffing with a hands-on experience of 15+ years and follow the best practices for new ways of working, in the current dynamic & ever-changing world. The team exhibits their exemplary skills and diverse areas of expertise to work together to achieve a specific goal and has the passion towards quality and customer contentment. The management team proactively facilitates the engagement between the employees and the manages and client partners. Part time staffing is also filled in on a need basis.
Scan QR Code to download company Profile / Brochure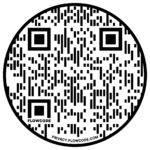 TECBee® team Drives Benefits through
Government and regulatory compliance
Virtual workforce 24x7x365
Productivity increase
Reduction of human error
Flexibility
Cost reduction
Scalability
Commit for our customer through our well proven agile practice
Achieving specific common goals.
Functional interdependently.
Operating in a social context
Maintaining or Improving group cohesiveness

The ability to adopt and change the key of today's businesses and help our customers to build, release and operate quickly based on continuous improvement and follow development principles.

We offer an array of engagement models to optimize your spend and staff utilization through powerful combination of consulting, technological innovation and operational know-how yielding comprehensive and customized solutions that align with your business needs.

We are experienced on all major accounting software